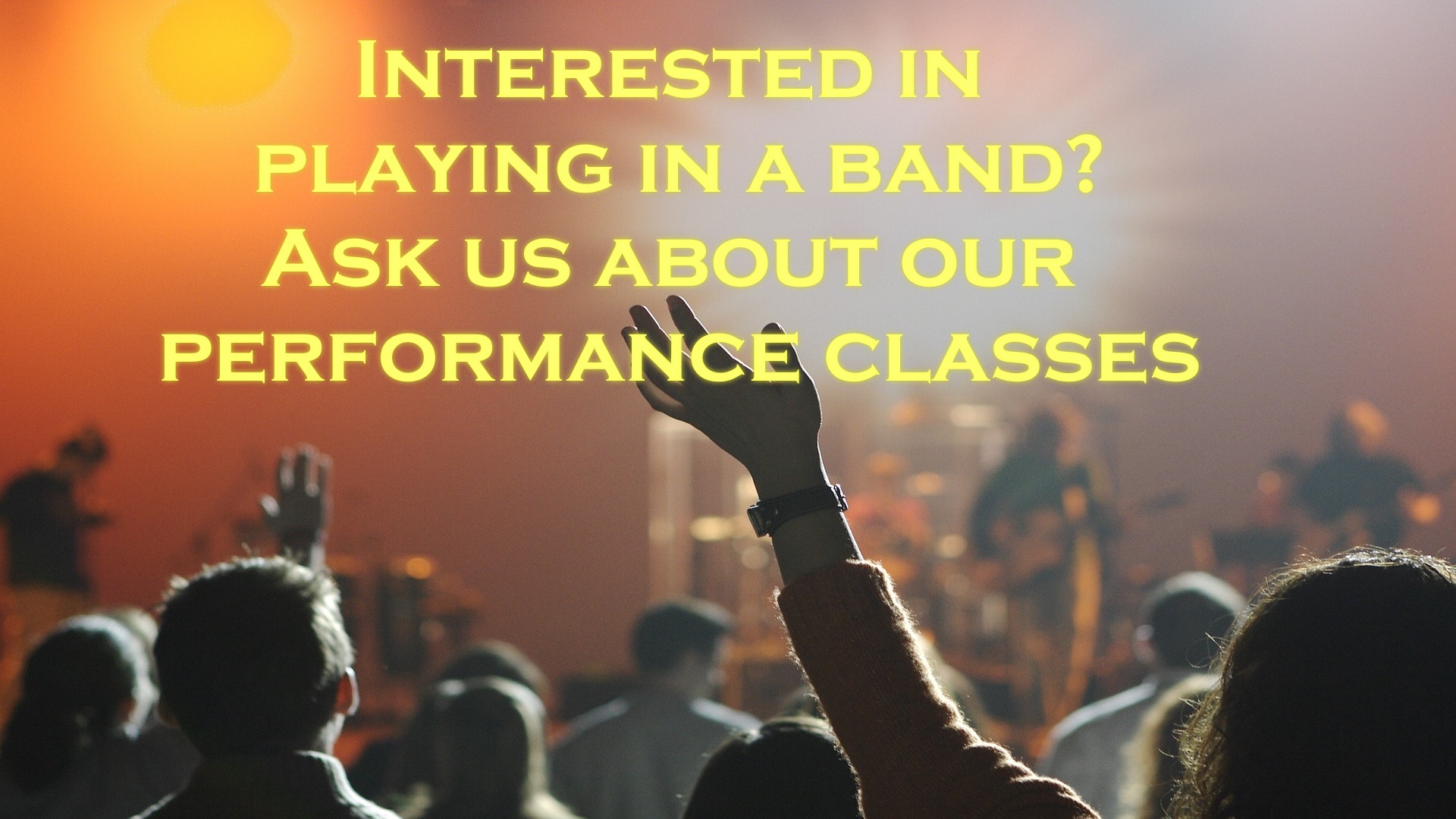 These specialized classes team students up to in bands to learn sets of songs, performance strategies, and perform gigs throughout the year. This is a terrific way to encourage teamwork and build self esteem – things you just can't get off the internet.
Performance Classes $120/month (Existing Students pay discounted rate)
Groups are formed based on age and experience level
Groups will rehearse each week with a curriculum that includes song performance, stage set-up, interaction and engagement and everything that goes into performing live!
(Semesters conclude with concerts on main stage for friends and family and recordings of the night's performance!)
Please call 860-886-0203 or contact us for more information or to inquire about available slots.